Actually, we don't get out live often enough!  Now, with Jamie based in Calgary, gigs are quite literally off the table.

We thought we might do a launch in Toronto back with the
"Happy Accident"
release but augmenting a band for live performance proved to be a non-starter. Perhaps, as Jamie makes his way back to T.O., the band might try to work in a live gig.

Keith is thinking about creating a virtual experience that might work as a live show incorporating video and lots of dry ice and he's working up his ghost band thing: The Bandogles.  

In any case and any eventuality, you're bound to get Keith and/or The Bandogles solo from time-to-time playing some of his more personal and
political whinersmusic
.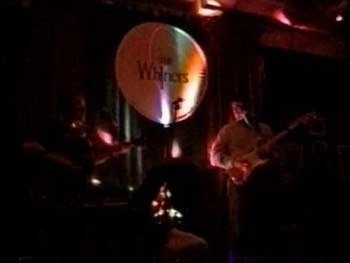 By the way, if we ever are out and about, we'll tell you here. And join the mailing list for Whiners gig announcements and other release news!