Whinersbirds taking flight!
Here is video of set 1 from the Rivoli show. Using the Zoom Q8 to capture the gig on the fly - gives a surreal look and feel to the deal. Thanks to Len Lumbers for coverage. There is an Mp3 audio track of the set at the bottom of this page as well.
---
Out of the middle ground comes
The Whinerbirds
... a flexible band format to include anyone and everyone who wants to play whinersmusic with founding Whiner, Keith.
And, now, a gig:
Here's a link to the Facebook posting:
https://www.facebook.com/events/1537034286605404/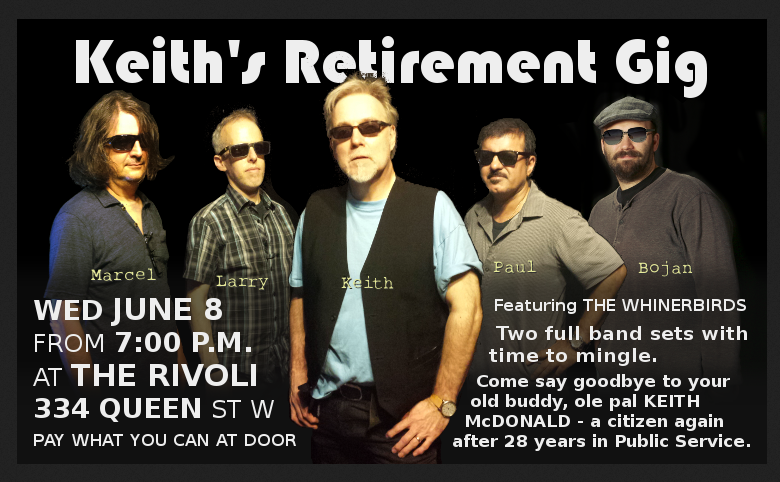 And here's a link to pictures from the actual
event
.